Maurizio Lai
Architect and designer, Maurizio Lai is the original interpreter of a contemporary aesthetic, in which light performs a fundamental role.
He studied in Venice and Milan, where he graduated. He started his career designing for television and fashion, to rapidly extend the business to the commercial and hospitality industry.
His projects represent the scene of an expressive research, which manifests itself in the built environment as visual impact and creation of experience, while translating more delicately into private residential design.
His studio provides exclusive and customized design solutions on an international scale, in collaboration with a network of experienced manufacturers, according to the principles of Design Excellence.
Widely recognized, his work appears in the most authoritative publications of Architecture and Design.
Alongside the practice, he collaborates with prestigious educational institutions, such as the Milan Politechnic, SPD and IULM, among others.
Awards
BIG SEE Architecture Award 2021
Public & Commercial Architecture – Winner
Ceramics of Italy 2020
Best Commercial Interiors – Winner
Restaurant&Bar Design Award 2020
Best Restaurant Europe – Shortlisted
Dezeen Awards 2020
Best Interior Design Studio – Longlisted
Food & Wine Italia Awards 2020
Best Interior Design, Winner
Ceramics of Italy 2019
Honorable Mention
WIN Awards 2018
Best Interior Practice of the Year, Finalist
Archmarathon Awards 2018
Best Commercial Retail Project, Finalist
Restaurant&Bar Design Award 2016
Best Lighting UK & International, Winner
Archilovers Best Project 2015
Best Commercial Project, Winner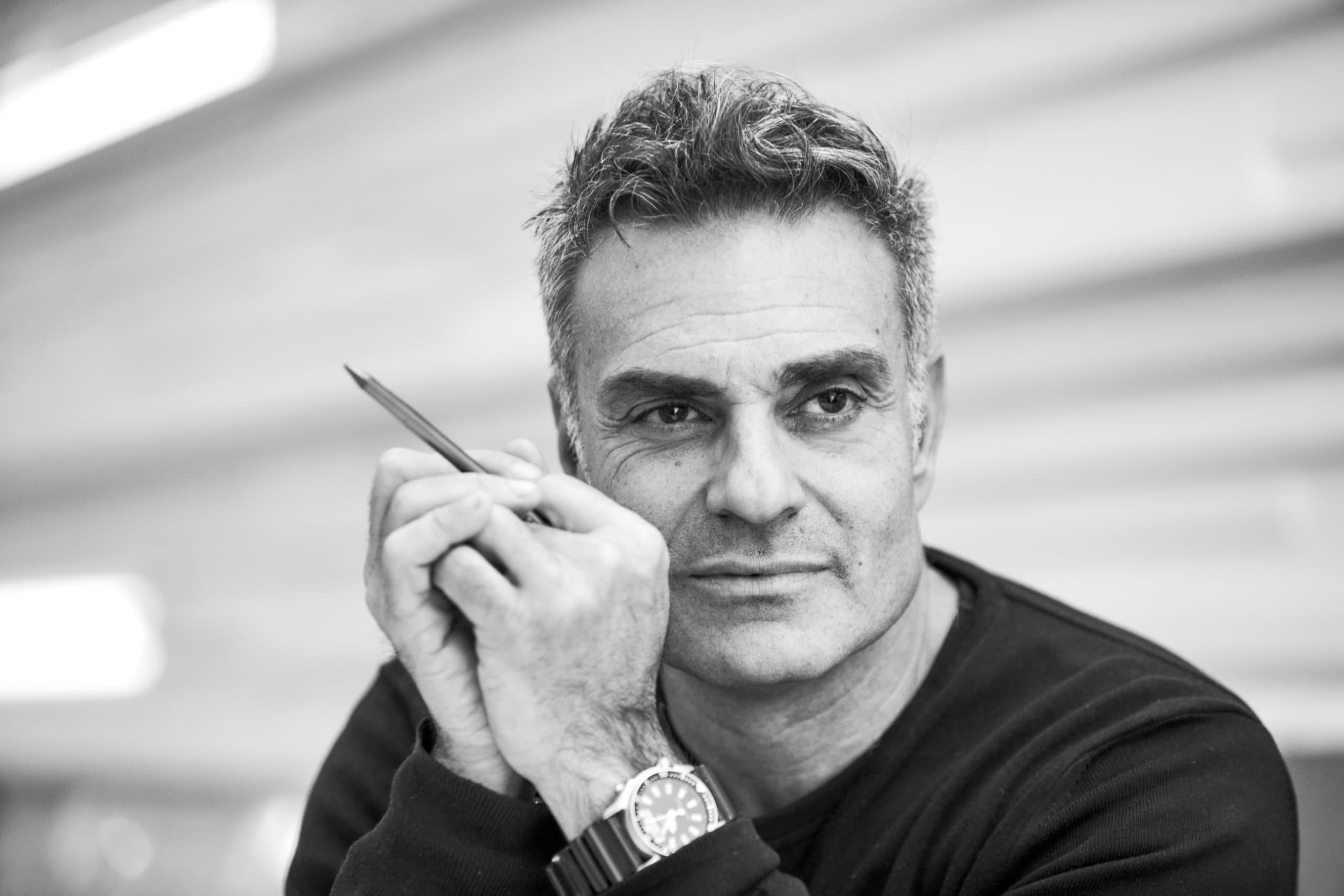 —
Architetto, scenografo e designer, Maurizio Lai è interprete originale di un'estetica contemporanea, in cui la luce gioca un ruolo fondamentale.
Studia a Venezia e a Milano, dove si laurea. Progetta inizialmente per la televisione e la moda, per estendere rapidamente l'attività al settore commerciale e turistico.
Hospitality e Retail, sono teatro di una ricerca espressiva, che si manifesta nel costruito come impatto visivo e creazione di esperienza, trasferendosi con delicatezza nella progettazione residenziale privata.
Lai Studio sviluppa soluzioni di design esclusive e personalizzate su scala internazionale, in collaborazione con una rete di produttori collaudati, secondo i principi di Design Excellence.
Ampiamente riconosciuto, il suo lavoro figura sulle più autorevoli pubblicazioni di Architettura e Design.
Accanto all'attività professionale, collabora con prestigiose istituzioni di formazione, come il Politecnico di Milano, SPD e IULM.
Corporate Clients
Gruppo COIN Excelsior, Consorzio Parmigiano Reggiano, Adelio Rossini, Antonini, Avantoi, Club Med, I Viaggi Del Ventaglio, Starwood Hotels Worldwide, Gruppo C.I.R., Mediaset, RAI Television, Made Entertaiment, Gucci, Montblanc, Longines, Nike, Lamborghini Group, Luxottica Group, John Richmond, Sweet Years, Parosh, T-look, Gruppo Wu Taiyo, Made in Projects, Danieli Group, VgO Lab, Italian Food Culture, Il Salumaio di Montenapoleone, Cioccolati Italiani, Bellora, Admiral Group, Radio Globo, El Coq, The Sushi Club.
Publications
Best Italian Interior Design – PLATFORM – 2021
Iyo Aalto – Poliform Monographies – 2020
Best Italian Interior Design Selection – PLATFORM – 2018
Yummy! Restaurant and Bar Design – ArtPower, Marzo 2017
Food Experience. Design e Architettura d'Interni – 2015
Interiors with EDRA – Damiani Edizioni – 2013
Utet Scienze Tecniche – Architettura degli Interni – 2011
Utet Scienze Tecniche – italiArchitettura – Vol. IV, 2010
L'archivolto – Light Effect. Effetto Luce, 2009
L'archivolto – New Shops 9, 2009
Liaoning Science & Technology Publishing House
1000 Interiors, 2008
DAAB – Bar Design, 2006
L'archivolto – New Shops 8, 2005
L'archivolto – New Bars & Cafè's 2, 2005
Cool Shops Milan – teNeues, 2004
Architecture now – n° 61, Taschen, 2003
TV
Design Book | Case Design Stili
8 Febbraio 2019
ARCHISTAR[T] | ADA Channel
Puntata 18, 8 ottobre 2015
DESIGNSTART | ADA Channel
Puntata 32, 1 luglio 2014
Design Book | Leonardo TV (SKY Network)
8 dicembre 2010
Magazines
PLATFORM #25, The Outstanding Issue, Sushi Club, February 2020
AREA 166+, Eating Out, Spazio Forme Parmigiano Reggiano, November 2019
London Art MAG, Intervista a Maurizio Lai, January 2019
Home Italia #17, Ode alla Leggerezza, January 2019
INTERNI Annual Contract, Sushi Club, November 2018
LUXOS Magazine, Special Issue MDW18, Designing with Light, Apr. 2018
SUITE Magazine, Sushi Club, Apr. 2018
Luce&Design, the ROOM Milano, Apr. 2018
Bagno Design #199, Total Wellness, Maggio 2017
HiDesign, Corporate Office in Milano, Marzo 2015
A+D India – Corporate Office in Milano – Marzo 2015
BOB Magazine Nr. 136 – Taiyo Sushi Lounge – Ottobre 2014
Suite Magazine Nr. 171 – Quinte Progettuali – Marzo 2014
Case e Stili – Luce allo Zenit – Febbraio 2012
Case e Stili – Loft in Mestre – Aprile 2010
Case e Stili – Faccia a Faccia – Febbraio 2010
CasaD – Abitare nel Bianco, 2008
Brava Casa – Bianco Dominante – Maggio 2007
Interior and Furniture magazine, 2008
Tour magazine France, Club Med 2008
EUROPA CONCORSI, Club Med, 2007
ARTRAVEL n.15 – Hotel, Restaurant,Club & Bar, 2007
L'Arreda Negozi – n°64, November/December 2004
ITALIA è – Viaggi Cultura Natura, August/September 2004
Modo – International review of design culture, July/August 2004
Sur la terre – Milano, Winter 2003-2004
Shopping Magazine – Summer, May 2002
LAI STUDIO
MAURIZIO LAI ARCHITECTS
Via Archimede 6
20129 Milano. IT
t. +39 02 50020895
laistudio@laistudio.com
Follow us!
Seguici sui Social